About Us
Gentleman's Fashion.
Made in Italy.
It all started when owner, Antonio Gentilucci, during regular trips to Italy, noticed in every major city he visited, small, intimate shirt and tie shops for men. Those shops carried the most beautiful Italian-made, quality shirts and ties in unique styles and colours that he had never seen in North America. He fell so in love with those shops that he literally stopped buying his shirts and ties in Toronto, and would stock up during his trips to Italy. It was during one of his trips, in 2009, that the thought of opening a similar shop in Toronto crossed his mind. He simply needed to find the right location that would complement the concept.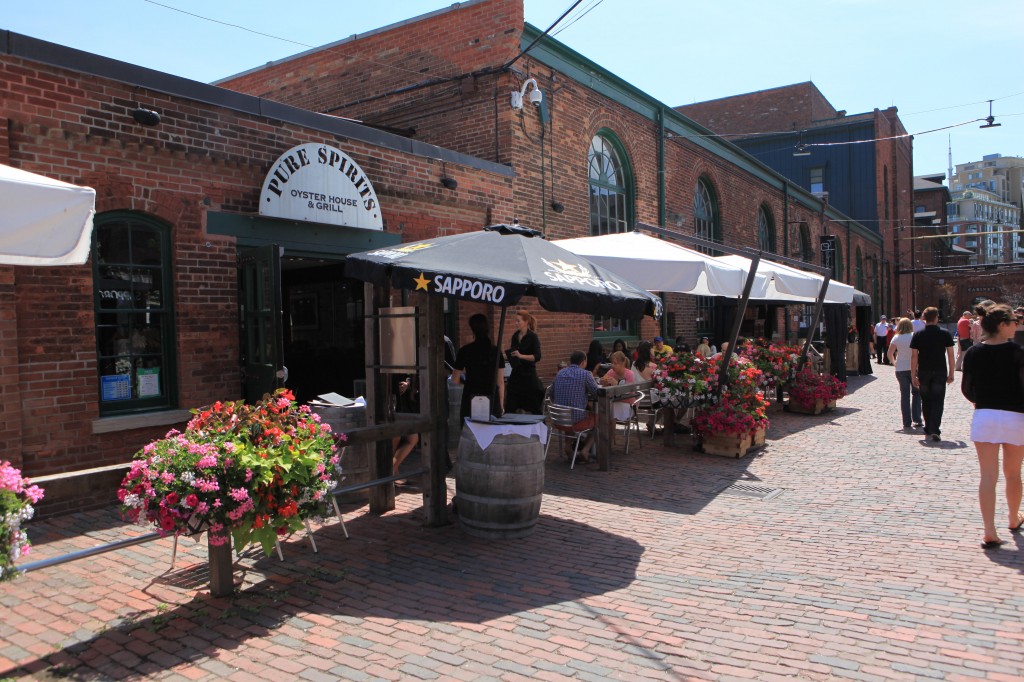 Antonio looked no further than the Distillery District. From the moment he first visited the Distillery in the summer of 2007, no other location had more of a profound effect on him in bringing him back to his Italian roots. The minute he stepped onto the grounds, he literally felt like he was in one of his favourite Italian piazzas: the cobblestone walkways, the cappuccino bars, the local bakery, and a host of people enjoying their favourite gelato. He thought, "This is Italy!" In order to bring Antonio's vision to life, he engaged Chase International Consultants in Design. The Toronto firm has a strong background in the designing of innovative spaces for international clients. The architects were able to create an Italian-style boutique and blend in the authenticity of the Distillery District by building all of the furniture in the store with original Distillery District wood beams that were used in the rack houses in the mid-1800s to store the barrels.
Gentil Uomo
Gentil Uomo strives diligently to treat every man as a gentleman with individual taste. After all, that's what Gentil Uomo means. It's Italian for "gentleman" – singular. The Gentil Uomo man wants to look his best no matter what the occasion. He prides himself on selecting fashion of premium quality and style. He knows a classic look will serve him well in a professional or formal setting, but he also knows he can have a cool, casual look when he wants to have some fun.

For a taste of Italian gentleman's fashion, visit Gentil Uomo in the famous Distillery District in Toronto.